Viral TikTok Baked Feta Pasta (Keto Friendly)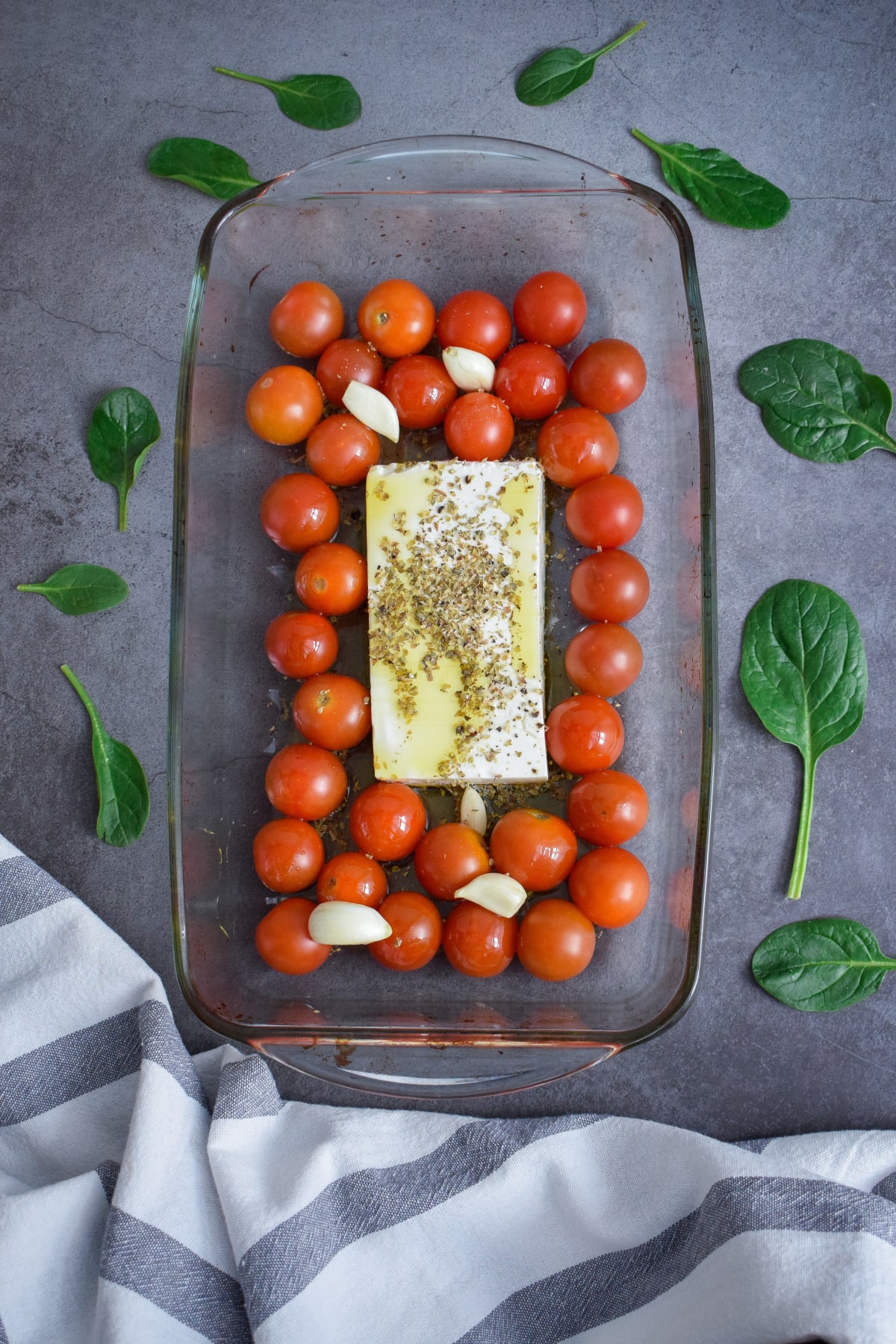 Hi everyone, today I have prepared for you a KETO version of the viral TikTok hack with baked feta cheese. The original recipe is with Italian pasta. I just replace it with egg fettuccine.

You can find here all my recipes for KETO feta pasta (stove edition):
TikTok Viral Feta Pasta with Keto Fettuccine
Viral Tiktok Feta Pasta with Keto Spinach Fettuccine

Here is my video recipe. Please subscribe to my You Tube channel and leave a thumbs up if you like it.


400 g cherry tomatoes

200 g feta cheese

100 g baby spinach, fresh

2-3 cloves of garlic

salt to taste

black pepper to taste

2 tsp. dried oregano (or basil)

3 tbsp. olive oil

3 eggs
5
When it's ready mash the tomatoes, garlic and cheese with a fork.