Viral TikTok Banana Sushi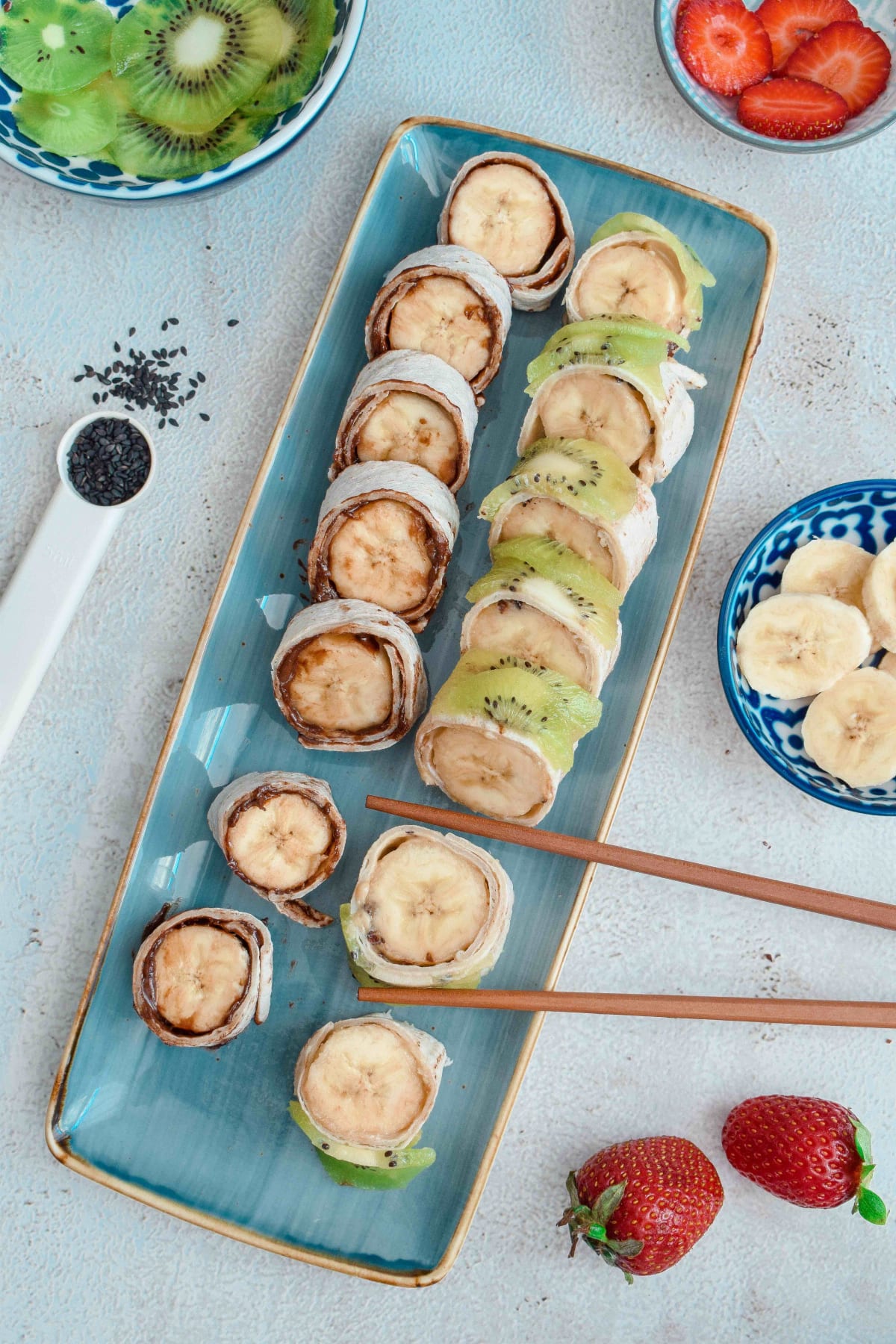 Hello friends! Today's recipe is super easy and quick, especially for those days when you want something sweet and right away but you don't have dessert!
1 tortila

3 tbsp nut butter, tahini or nut spread

1 banana

1 tbsp raw cacao nibs

1 kiwi
1
Spread the tortilla with the nut butter, cream or tahini.
2
Optional step: Sprinklе with cacao nibs.
3
Place the banana at one end of the tortilla and roll.
4
Optiona stepl: Add some slices of kiwi on top of the roll.