Viral Tiktok Feta Pasta with Keto Spinach Fettuccine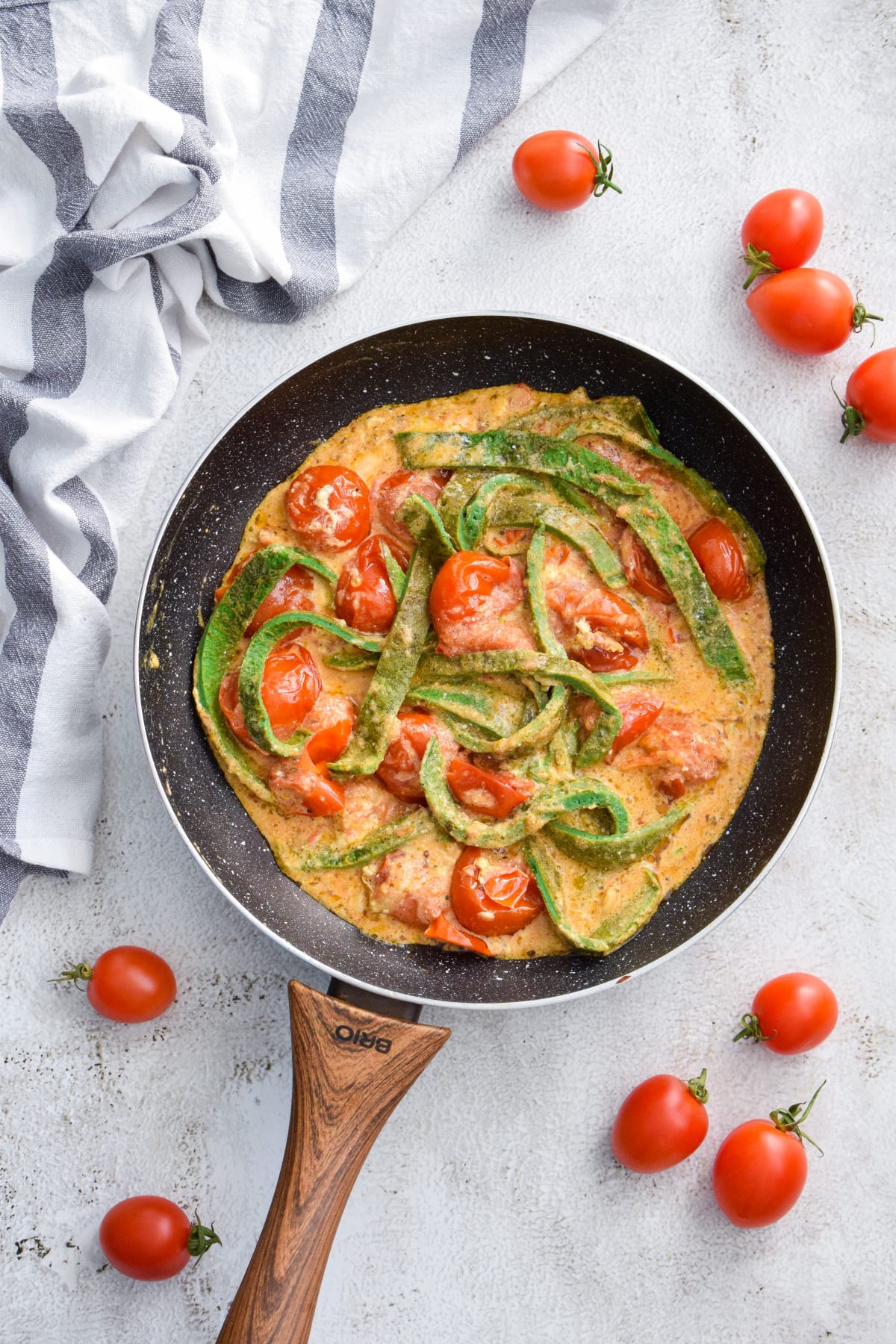 Who said that viral tiktok feta pasta cannot be KETO.Basically I split the main recipe into two different parts. This is the second one. Check the first part of the recipe here => KETO Spinach Fettuccine. No oven needed.

Here is my video recipe. Please subscribe to my You Tube channel and leave a thumbs up if you like it.


400 g (14 oz) cherry tomatoes

200 g (7 oz) feta cheese

2-3 cloves of garlic, crushed

1 tsp salt

1 tsp black pepper

1 tbsp. dried oregano (or basil)

2 tbsp. sun-dried tomatoes oil
2
Season with sun-dried tomatoes oil, salt, pepper and dried oregano.
3
Place the pan on the stove. Cook on medium to high heat. Put the lid.
4
When cherry tomatoes are ready, add crushed garlic. Fry it for 30 seconds.
5
Mash tomatoes, garlic and feta cheese with a spatula.