Walnut Milk with Pumpkin Pie Spice Mix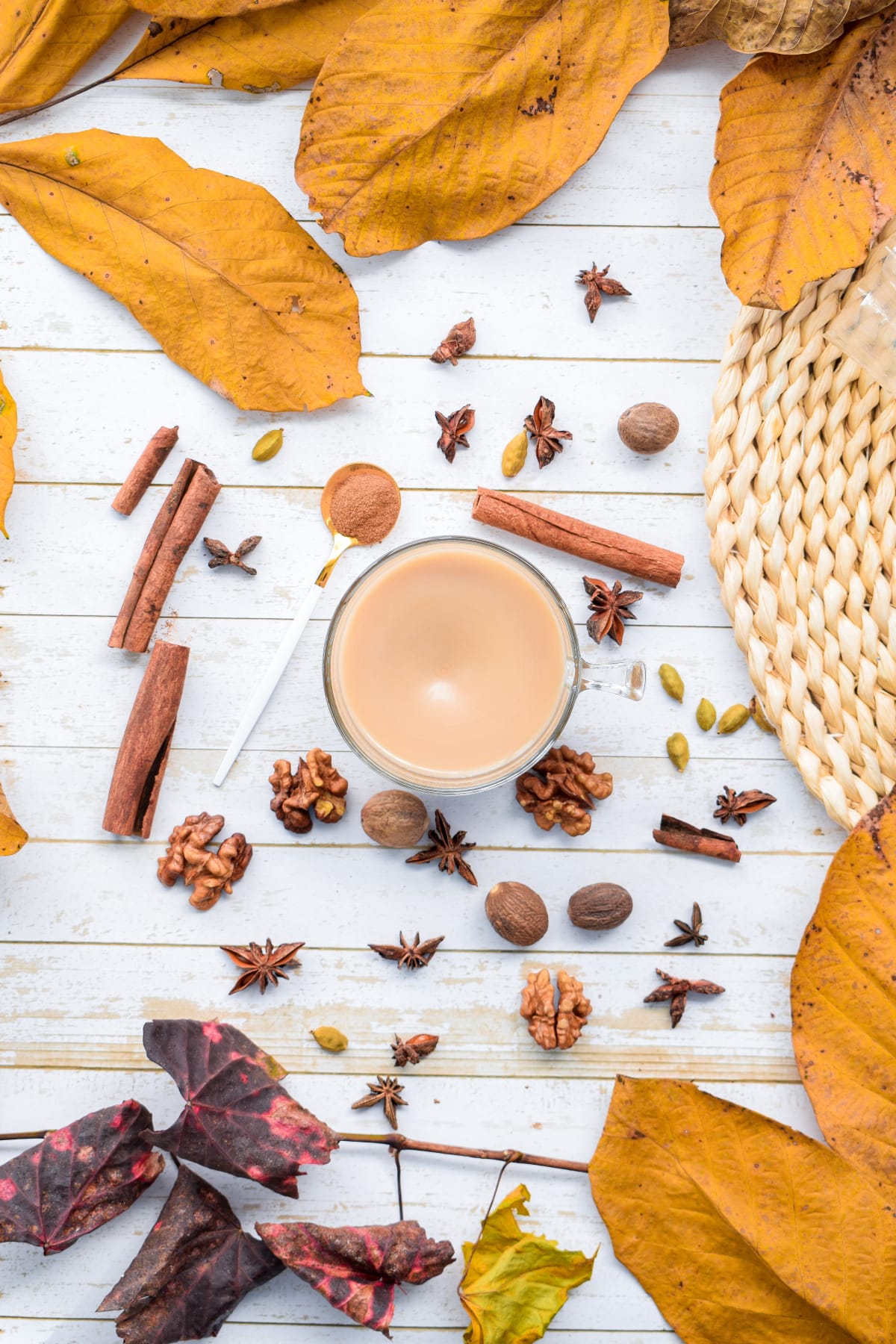 Here are my October favorites: 1. Warm walnut milk with pumpkin pie spice mix. 2. Harry Potter audio books from Storitel. The third part is my favorite so far. 3. I rediscovered that I love listening to smooth night jazz, which makes me feel nostalgic, somehow romantic and calm. For those of you who are interested, here is the link.
1/2 cup walnuts

300 ml (10 fl oz) water

2 big medjool dates, pitted

1 tsp. pumpkin pie spice mix

1 tsp vanilla
1
Soak the walnuts overnight. Rinse the soaked walnuts.
2
Soak the dates for 15 min in hot water. Remove the skin and pits.
3
In a bowl, add walnuts, water and dates. Blend.
4
Strain through a nut milk bag.
5
In a saucepan combine walnut milk, vanilla and pumpkin pie spice mix. Turn on the stove. Bring it to boil and reduce the heat to low. Let it simmer for about 5 min.
Tip:
Transfer the walnut milk to a sealed container and store in the fridge for up to 2-3 days.
Note:
From this quantity I got 320 ml (11 fl oz) walnut milk.