Peanut Butter Baked Oatmeal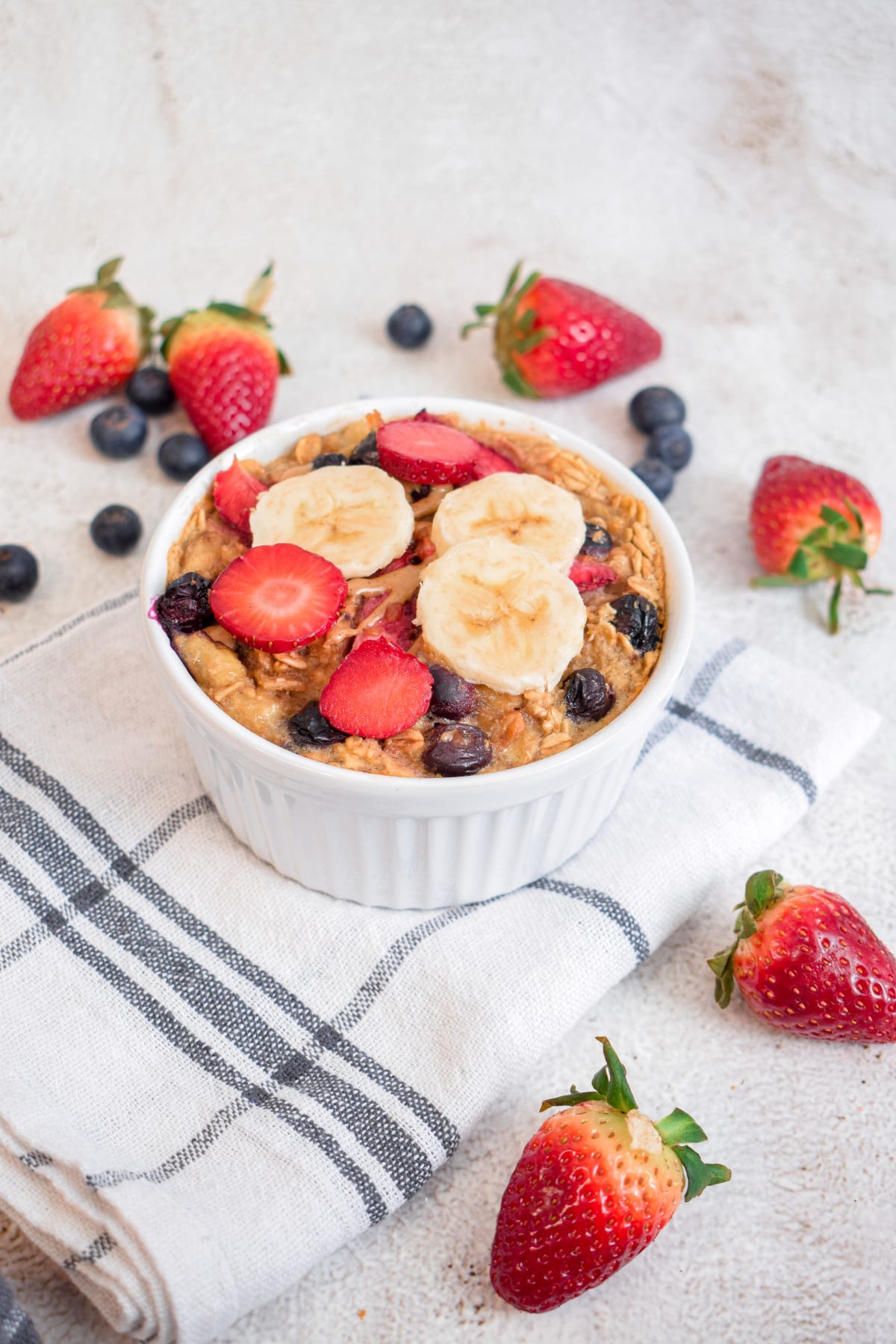 I can say that for me this is a perfectly balanced breakfast, rich in protein from peanut butter, vitamins and minerals from the fruits and the oats contain healthy fibers for your gut system. And also, it turns out very tasty and I could eat it every day.
1 cup old fashioned rolled oats

1/2 cup oat milk

1 tsp. baking powder

2 medjool dates, mashed

3/4 banana, mashed

1/3 cup mixed berries

1 tbsp peanut butter

oil (or cooking spray)
1
Preheat the oven at 160 C (320 F) degrees with a fan.
2
Mix dry ingredients in a bowl. Add wet ingredients to them. Stir.
3
Grease the ramekin. Pour the mixture.
4
Bake it for about 20-25 minutes.
5
Decorate with chocolate, peanut butter, hazelnut spread and fruits of your choice.