Vegan Keto Chia Pudding with Strawberries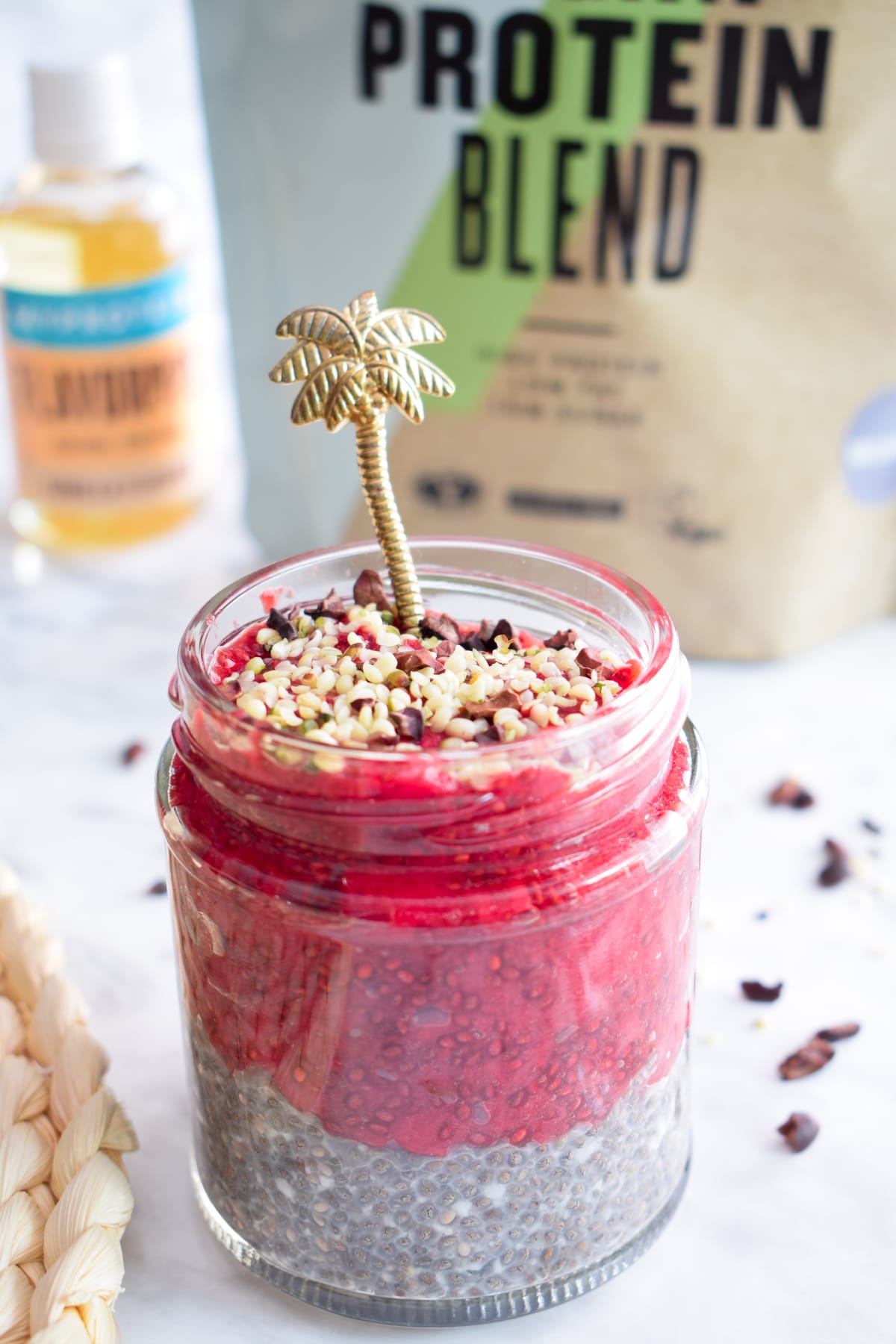 This is one of my favorite vegan-keto and high protein recipe when I do workouts. For more chia pudding ideas, you can check my other recipes:

- Chia Pudding with Peaches
- Chocolate Chia Pudding with Banana
- Chia Pudding in a Cocktail Cup
- Chia Pudding with Peaches and Grapes
- Vegan Chocolate High Protein Chia Pudding

Ingredients for the base:

1 cup vegan milk

1/4 cup chia seeds

Ingredients for the jam:

200g frozen strawberries

2 tbsp chia seeds
1
Soak the chia seeds in the vegan milk. Add the FlavDrops.
2
Refrigerate for about 1 hour to thicken.
3
Mix all the jam ingredients in a saucepan.
4
Boil it on the stove over low to medium heat.
5
Stir frequently until thick. Let it cool down completely.
6
Before serving, add the protein powder to chia pudding. Stir well.
7
In small jars, alternate layers of chia pudding and the jam.
Note:
If you prefer, sprinkle with hemp seeds and crushed cocoa nibs.