Vegan Keto High Protein Chai Latte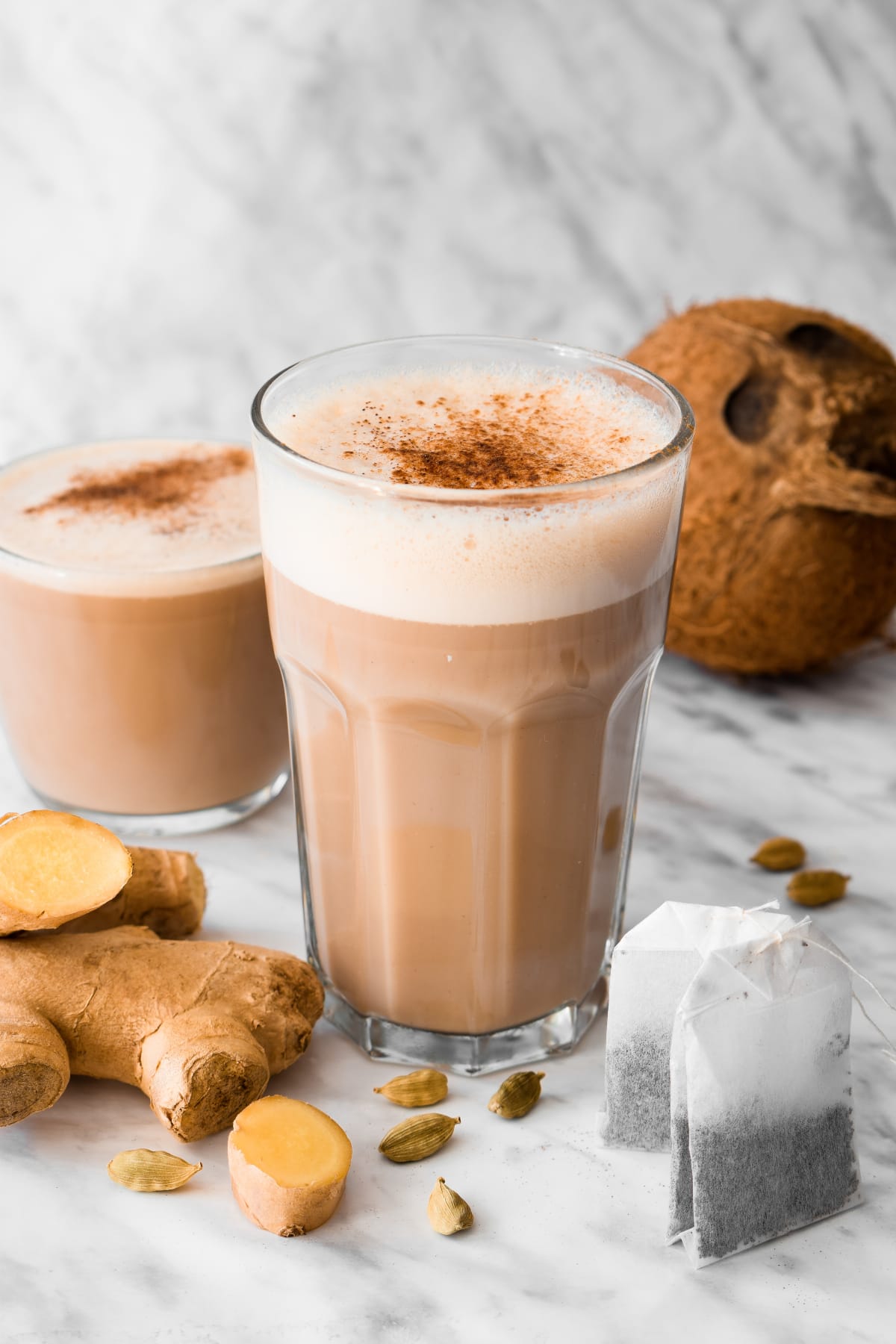 I'm a big Indian chai lover. After workout I usually add the vegan protein powder to my chai latte. I love this combination. If you like Indian tea and protein shakes, just try this recipe. Let me know if you like it. I would love to hear your opinion.
1 cup water

2 tbsp fresh ginger, grated or crushed

3 cardamom pods

2 tbsp xylitol powder (or sweetener of your choice)

2 tbsp black tea leaves
1
Open the cardamom pods. Crush the cardamon seeds for more flavor.
2
Combine the water, ginger, cardamom pods, sweetener and tea leaves into a saucepan.
4
Boil for 3 minutes on medium to low high heat.
5
Add the milk. Let it simmer for another 2 minutes.
6
Filter the tea and pour it to the blender jug. Add vegan protein powder. Blend it.